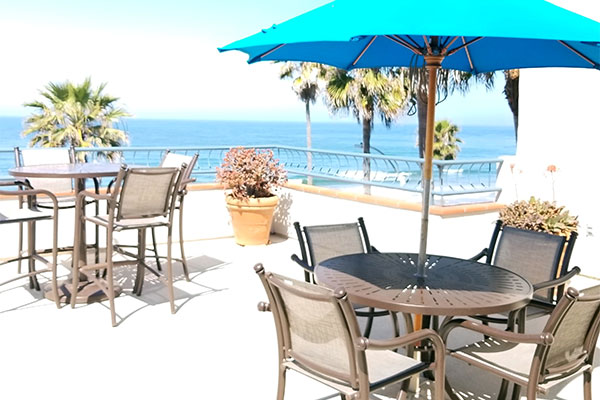 One of the most stunning features at the Tamarack Beach Resort is its unique event space offering breath-taking views of the ocean right from its tranquil interior.
Make an impressive statement by hosting a business meeting or a special celebration at the Solarium of the Tamarack Beach Resort. The event will surely be the most talked about and a truly exclusive experience for your attendees. Our warm and hospitable staff will further customize your event according to your request and make it simply wow for all.
The 1250 square feet hidden gem can comfortably accommodate up to 50 people. You can choose the theme of your event from a variety of setup styles being offered. Tables, chairs, and linen are included, along with easily accessible presentation equipment. The space conveniently offers complimentary WI-FI and secured parking (subject to availability) for you and your guests. Plus, when you host an event with us we happily provide a complimentary coffee bar and the catering option is your choice. Hours of operation are between 7am and 8pm.
Planning an event? Leave the work to us!
Call and discuss availability, discounted rates and promotions with Monica Garcia (Hotel Sales Supervisor) at (760) 400-9524 or Click here to send an email